One of the bet bets in week 3 historically has been betting on 0-2 teams vs 2-0 teams because usually you end up with an inflated number based on only 2 games of action. This is a theme of our week 3 picks as we end up on 0-2 teams for the majority of bets, here's praying they are all playing to save their seasons.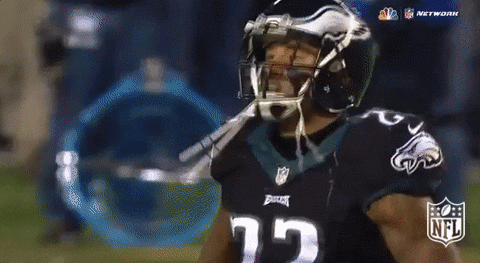 LW: 2-2
2019: 6-3
Game 1: 2 team 6Pt Tease Bal @KC pk & Det @ Phi +1
Bet% Bal 36% KC 64%
Bet% Det 58% Phi 42%
A very square teaser here with the Chiefs and Eagles but I'm ok being square here with these 2 home teams. In the Chiefs Ravens game we get the first home game at Arrowhead for KC where they were 7-1 last year. While neither of these teams have played great competituin so far this year, the Ravens have had a particularly easy go of it so far with the Dolphins and then Cardinals at home, this a monumental step up in competition. The Ravens have been very impressive on offense but in this game the Chiefs offense is going to put pressure on the Ravens to keep up and I just don't think they can.
The Lions coming off of a very big home win, that I'm not sure they deserved, are getting the higher percentage of bets in this game I think based on the injuries the Eagles suffered in Atlanta. It is expected that the Eagles will be without both Alshon Jeffrey and Desean Jackson and with the Eagles losing on national TV in SNF this seems like a great spot to bet against them. While the Eagles will miss their top receivers I think having a week to prep for that case is very different than adjusting in game the way they had to in Atlanta. Last week Mack Hollins and JJ Arcega Whiteside were pressed into playing every snap and neither had really worked with Wentz, for this week's gameplan both players have been getting all of the first team snaps. Eagles have a tough game in GB on Thursday coming up so this game becomes even more important off the SNF loss. I also think there is very big coaching edge for the Eagles in this game plus homefield.
Game 2: Cin +6 @ Buf
Bet% Cin 46% @ Buf 54%
I was on the Bengals last week and by the middle of the second quarter I knew we ere not winning that bet so in the first 2 games we have a great road performance they should have won in Seattle and a blowout loss at home to the 49ers.
The Bills are 2-0 but have played 2 0-2 teams that have been amongst the worst so far and in that first game the Bills were down 16-0 in the 3rd Q before coming back and winning. I can't see anything from the Bills that makes me believe they should be an almost TD favorite over a team that did show us in week 1 the ability to stay with a physical, run first offense in week 1.
While I don't think the Bengals are as good as week 1, the 49ers game feels like one where they just got out gamed by one of the best offensive coaches in the league. Shanahan had guys wide open for SF and once the game started moving the Bengals just folded. The Bills don't have that type of coaching and with Josh Allen and Frank Gore as the primary runners this week, I don't see the same type of big plays that the Bengals gave up last week. I expect this game to come down to a FG and think offense, this feels much more like a FG game and if the Bengals score early they will have a shot to win.
Game 3: Den +7.5 @ GB
Bet% Den 36% GB 64%
The Broncos had one of the toughest and worst losses in week 2when the Bears got a 53 yard FG with no time left to win.  The Packers got an interception from Kirk Cousins on an awful throw late in the 4th on 1st goal to hold on to a win in a game they lead 21-0. Had those 2 plays not gone that way I don't think this line would have been higher than 6 so we get great value here.
The Packers are 2-0 mostly on the strength of their defense which has given up a combined 19 points in the first 2 games to the Bears and Vikings. The new and improved Matt Lefluer offense hasn't been so improved so far averaging under 5 yards per play and Aaron Rodgers has not hit 200 yards passing in either game. I don't think this is an offense that is going to run away from the Broncos defense.
Denver has been good on defense but hasn't made the type of game changing plays that we have come to expect from them. The Broncos are the only team in the league without a sack or turnover created which seems impossible with Bradley Chubb and Von Miller on the team. At some point the Broncos stars on defense are going to make some plays and if the Packer offense continues to struggle this could be a game where 1 or 2 of those plays gets Denver the win.
Game 4: Pit +6.5 @ SF
Bet% Pit 55% SF 45%
This is a line move that actually makes sense with the Steelers losing their starting QB but for me it still feels like a good spot to  take the Steelers to cover a big number. I thought last week vs Seattle that Mason Rudolph looked good in relief and not only did he play well but their seemed to be an emotional jump from the Steelers when he entered the game. I think most weeks we might expect a team to be down after being 0-2 and losing their starting QB, I thought the play of Rudolph late in that game combined with the emotional boost from the acquisition of Minkah Fitzpatrick means we should get an excited Steelers team.
The 49ers are 2-0 after 2 big road win in TB and Cin coming home for their home opener. I'm still not sure that he offense is what Shanahan wants, especially the passing  game and while they will get a boost from the home crowd but I wonder if this isn't a bit of a let down spot. 49ers come back home for this game, play against a team missing their starting QB and next week they have their Bye.