Week 1: 2 W 2L – 1P
Last week was a standstill with the push in the Bengals game.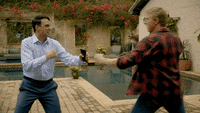 Game 1: TNF- Cin @ Cle -6
Bet% Cin 58% Cle 42%
I was on the Browns last week against the Ravens and while they clearly played poorly I'm not sure how much the final score told us about the Browns. The Browns had 3 turnovers in the game, 2 fumbles and 1 interception but they also turned the ball over on downs 3 times as they went 0-3 on 4th down. In the end it feels like they tried to do to much against a team they knew they had to be at their best to beat.
I was also on the Bengals last week and it's a game they should have covered easily but Burrow missed a couple of easy TD passes, then threw a terrible INT and in the end they missed a gimme FG that would have taken the game to OT. I came away feeling bullish on the Bengals long term but in the short term this is a team I want to fade.
This is great spot to fade Cincy, we get a rookie QB making his first road start on a short week playing against a team that is 0-1 and had terrible turnover luck in game 1. I grade the Browns offense much higher than the Chargers offense the Bengals saw last week and think the Browns win this game by double digits.