Week 5 got off to a rough start in the morning but we swept the afternoon led by Russel Wilson and added another winning week to the tally. Lets keep it going for week 6.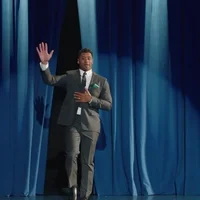 Week 5: 3 – 2
2018: 16-8
Game1: LAC pk @ Cle
Bet% LAC 60% Cle 40%
While Cleveland has improved this year and has already won 2 more games this year than all of last year this game at a pick is too much value on the Chargers. Chargers are 5th in DVOA to start the year while Cleveland is 25th. Cleveland is also coming off of 2 straight OT games including a big win vs divisional opponents Baltimore last week. This seems like a spot where the Browns get down early and struggle big after that, I like the Chargers by TD plus.
Game 2 : Car @ Was +1
Bet% Car 64% Was 36%
Last week Washington got blown out on MNF while the Panthers got a big save from the kicker who made a 63 yd FG to beat NYG at home. I think those 2 finishes get Us some value on Washington here who I believe should be favored. Before last week Washington was 12th in defensive DVOA, the Saints game dropped them to 24. At home, I expect that defense to get back to form and play well as I do with Alex Smith ehomolayed his worst game in 2 years.
Game 3: Bal @ Ten +2.5
Bet% Bal 43% Ten57%
The Ravens are playing in a situation that is almost an automatic fade me. they are playing their 3rd straight road game where they split their first 2. We also get the Titans in a good spot as they are coming off of their worst loss of the year LW in Buffalo after 3 straight wins vs Houston, the Jags and Eagles. Love the Titans here and think they win straight up
Game 4: TB @ Atl -3
Bet% TB 30% Atl 70%
This is basically the season for the Falcons and yes the defense is abysmal but it's not hard to see a scenario where Jamie Winston doesn't make a big mistake or too in this spot. The Falcons offense should have no trouble scoring against the Bucs defense ranked 32 in DVOA.
Week 5 Results: 3 Wins 2 Losses