Only one play for Championship week, I lean with Saints but didn't like enough to bet in NFC title. Playoff lines get so tight it really is tough to find value but I like the Chiefs and the great Andy Reid getting back to the Superbowl and hopefully finally winning. There were some great pieces written on Reid this week and I expect there will be more but here was my favorite.  https://wapo.st/2Hq5zqr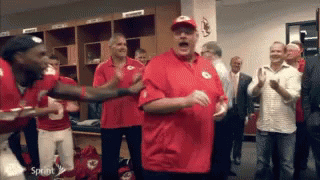 2018 Season: 46 – 33 – 1
LW : 2 – 1
Game 1: NE @ KC -3
Bet% NE 45% KC%
I have only one play this week and it is on the Chiefs. When this line came out I had hoped that it might dip below the 3 as people would want to bet Bellichik and Brady over Big Red but the bet spread remained around 50% and I was pretty sure 3 would be best number.
At 3 we are saying that minus home field these teams are even on a neutral or that home field isn't a big advantage either, I don't believe either to be the case. Chiefs finished 1st in DVOA had a point differential of 144 and are 8-1 at home including the playoff win. I thought last week was the game that the Chiefs had a lot of pressure in, they were a big favorite but had lost the opening game 3 times in a row under Reid, Pat Mahomes was in his first career playoff game and the Colts came in hot. The Chiefs dominated start to finish and I think that will allow them to come into this game with a lot of confidence.
New England finished 8th I DVOA, they had a point differential of 11 but a couple of very interesting splits. New England was +110 in the division, feasting on the Jets, Bills and Dolphins again going 5-1.  The other key split is on the road, the Patriots were 3-5 and -19 but if we take out the division games they went 1-4 and were -51. By all accounts the Patriots were a bad road team and especially outside the division where they lost to the Jaguars, Titans, Lions and Steelers, 4 teams that all missed the playoffs.
These teams did meet in week 6 in New England where the Pats won 43-40. KC had a miserable first half with 2 interceptions and were down 24-9 but were unstoppable in the 2nd half scoring 34. Again, this game being in KC hoe will be a major change from week 6, and of course Mahomes has played 11 more games and seen some of the best defenses in the Ravens and Chargers since that game.
I love Andy Reid and this is the team that gets him back to the Superbowl. KC 34 – NE 20