Week 8 was a disaster. After middling results in October the final week was one where everything that could go wrong did. Weeks like this are going to happen, they happen every year, you are going to have weeks where the breaks go your way and others where they don't. You know that going in but it doesn't make it any easier.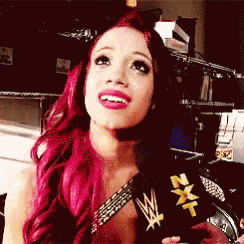 2017: 22-20
Week 8: 1 Win 5 Losses
What Went Right
Colts-Bengals: The only win of the week was the over 41.5 here. The game didn't go the way I expected as the Bengals had much more trouble scoring than I thought they would but the Colts made up for it. The takeaway is anytime we can get a bottom 5 defense and total around 40 things don't have to go perfect to get the over.
What Went Wrong
The Bad Luck Game: We lost the Chargers Pats by 0.5 and this was the one where we got hit with horrible luck. there was a safety the Chargers took on a punt, literally a play I have never seen before. There was also a play at 15-7 where LA was in FG range @ NE 29, Rivers rolled out, patted the ball which he has probably done 5000 times in his career but this time it caused him to fumble, Chargers recovered after the play lost 20 yards and then punted. Seriously.
Weather: The Panthers – Bucs game was one of the lowest scoring games of the week which certainly not the way I saw this game going. The game featured major winds which hampered the passing games and Winston also took a hit that aggravated his shoulder injury.
Desaun Watson: Seattle won but didn't cover here, but regardless I was way off on how I though that defense would handle the rookie QB. He was spectacular and played one of the best games by an opposing QB in Seattle in the last 4 or 5 years. Couldn't have been more wrong on that game.
Washington Injuries: Read the Injury Reports! Read the Injury Reports!        The Washington -Cowboys game is the one I am most upset at myself for betting and I think the most easily avoidable loss. I talk a lot about offensive line injuries and their importance and also the importance of cluster injuries. When there are cluster injuries on the offensive line? That should at the very least be a giant red light to bet on if not a reason to bet on the opposition. Washington started this game without both starting tackles and their starting center. In a situation like that you just can't bet on that team unless you know something about the backups. That is why this line went to 3 and I should have checked their status before betting. Reall dumb mistake.