Week 3 was another wining week but honestly it is week that left me with more regret than happiness. Most weeks you are happy taking 3 out of 5 but this was a week where I feel like I just left too much meat on the bone.
Both games that I had listed as 'considering but not bet' in Week 2 write up, the Jets and Sea-Ten under 1st half cashed. Beyond that, this was one of the best weeks for underdogs in recent memory, going 12-4 by my count and a week like that is one where smart bettors should do much better than I did this week. So even though it was a winning week was I happy?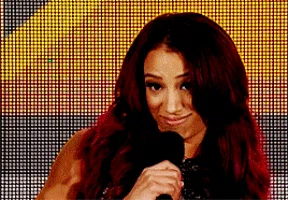 2017: 10-4
Week 3 Results: 3 Wins 2 Losses
What Went Right:
Trevor Siemien: This felt like a spot where Denver might come in and not be their best, well despite outgaining the Bills by almost 100 yards they basically played this game from behind the whole game. That type of game script puts much more pressure on Trevor Siemian who was hit 11 times including 4 sacks which lead to 2 interceptions.
Jags in London: Nobody London's like the Jacksonville Jaguars and playing the Ravens who made their first trip over and seemed incredibly unprepared. Jags scored early and often and Flacco finished the game.
Desperate Bengals: Bengals should have won this game straight up, early on the change at OC was looking very positive and the defensive line definitely took advantage of the Packer injuries on the O-Line with 23 pressures (S/QB Hits/TFL)
What Went Wrong:
Seattle 2nd halfs: This was a game that I thought I had survived the slow Seattle 1st half and they would be able to takeover in the 2nd. So Wrong. The Seattle defense got worn down, Titans scored 21 in the 3rd including a 75 yard TD run by Murray. This wasted a very good Russell Wilson performance which was helped by speeding up and running a more up tempo pass game.
Phillip Rivers: The Chargers are the analytics darlings year after year, I love the talent on this team and this seemed like a great spot after 2 tough losses. Then Phillip Rivers just kills you with a terrible game. 3 interceptions and a passer rating of 37.2 is not going to get it done against what is probably the #1 team in most power ranks.
*Week 4 picks post should be up Saturday Afternoon